Autotech Performance, your Montreal West Island Retailer for Steel Wheels and Mag Wheels
Whether you are looking for summer or winter wheels, we can guide you and optimize your choice with respect to your vehicle and budget.
We can offer you a wide range of steel wheels and mag wheels (alloy wheels) that respect – and often exceed – standards required by car manufacturers, and this at very attractive prices.
For a preview of the products we can offer you, visit the websites of our main automobile wheels suppliers.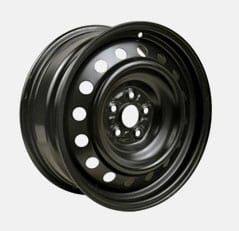 Roues en acier
At Autotech Performance we make a point of offering first quality wheels. As a result, our products stand out from the competition for their solidity and the quality of their paint.
All our steel wheels are checked and handled with care during installation. We avoid vibration problems (caused by a wheel that is veiled). Moreover, the meticulousness of our technicians helps us to ensure the satisfaction of our customers.
We offer a wide range of multi-application wheels and wheels from the original manufacturer (Hub Centric) at unbelievable prices. Ask us also about our wide selection of wheel covers!
Winter alloy mag
Would you like to preserve the original appearance of your vehicle or enhance its look even during the winter? Do you find it unfortunate to use alloy wheels only six months a year?
Autotech Performance has the solution: alloy mags specially designed to withstand our Quebec winters offered at prices that will surprise you.
We choose our alloy wheels for the winter with meticulousness to satisfy all the tastes and all the budgets.
Do you like a classic look? We offer you alloy wheels that reproduce the look of the original models of the car brands. In addition, our models are more economical to purchase and their coating is more resistant to winter road conditions.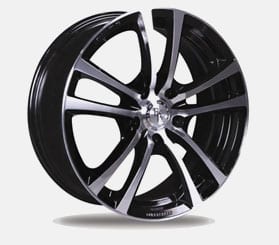 We are also proud to "tempt" you with our range of alloy wheels for the winter. These wheels are among the most resistant, give a more luxurious stamp to your vehicle!
It's now obvious … You do not have to spend the winter with black or gray "no name" wheels …
Summer alloy wheels

At Autotech Performance you will find the summer alloy wheels that will please you as much by their quality of manufacture as by the variety of their "look". We offer you famous narcotic wheels such as: Enkei, American Racing, Diablo, Gianna, Konig, TSW, RTX, Motegi Racing, RWC, etc.
Once again, we will surprise you with our very advantageous prices!
For more information, please feel free to contact us!
Find the perfect tire to go with your driving style and budget