PREVENTIVE MAINTENANCE – Maintenance Services
Avoid mechanical issues with our preventive maintenance program!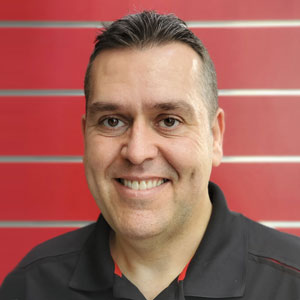 « Our maintenance program guarantees the durability and performance of your vehicle while providing you with safety and peace of mind. »
Denis Cordeiro, owner of Autotech Performance
UNPARALLELED AUTOMOBILE MAINTENANCE SERVICES!
At Autotech Performance, regular maintenance of your motor vehicle is of the utmost importance. We offer a comprehensive preventive maintenance program that will not only save you a lot of trouble, but also help you avoid costly repairs.
Our program includes several preventive maintenance services that maximize your vehicle's efficiency, extend the life of parts and provide you with a safe and enjoyable drive, regardless of road or weather conditions.

WHY CHOOSE US?
Highly qualified CAA-certified technicians
Valvoline Protection Plan
Filters and oil that comply with or exceed manufacturers' standards
Cutting-edge tools and equipment
Top-quality products and procedures
Knowledge of innovations in auto maintenance
Personalized services based on communication and trust
Your satisfaction is guaranteed!

YOU CAN TRUST US WITH YOUR PREVENTIVE MAINTENANCE
AUTO MECHANICS EXPERTS – CAA-QUEBEC CERTIFIED
At Autotech Performance, all our technicians are CAA-Quebec certified. They are highly trained to perform all regular and preventive maintenance services quickly and efficiently. 
Given that our employees' continuing education is a priority, we provide them with training to update their knowledge and procedures at least once per year. Thus, we make sure that we're always familiar with new technologies and that we can use them when serving our customers. No matter the type of vehicle (traditional or hybrid), we're up to the challenge!
TAKE A LOOK AT THE SERVICES DESCRIBED IN THIS SECTION
Want to find out more about the advantages of preventive maintenance? In the pages of this section, we have compiled useful information such as our maintenance procedures and the results of the various auto maintenance services. Knowing this information will help you make informed decisions with respect to the services that should be done regularly.
If you have other questions, don't hesitate to contact us.
SEASONAL INSPECTIONS – A FEW TIPS
Summer
Before hitting the road for summer vacation, remember to have your vehicle checked to avoid issues related to summer driving, such as engine overheating.
The charging system, radiator, hoses, water pump and fluid levels should all be checked.
Inspecting the brakes, tires, headlights and A/C system is also crucial to ensure your safety and comfort on the road.
Your mechanic can even help you assemble an "Automobile First Aid Kit" to bring along on your vacation.
Winter
According to CAA-Québec, it's important to have the battery of your vehicle checked before winter. It might have to be fully recharged, especially if you haven't used your vehicle much in the previous months.
You must also make sure that there are no leaks or cracks in the casing, that the battery holder is solid and that the terminals, cover and connections are all clean.
We highly recommend that winter tires be installed well before the date set by the Quebec government. This way, you'll avoid the rush at garages and be safe more quickly!
Whether your vehicle needs preventive or emergency maintenance, Autotech Performance is Montreal's West Island top garage!