AUTO REPAIRS – Inspection and Repairs
Are you looking for professional auto mechanics to solve a problem with your vehicle?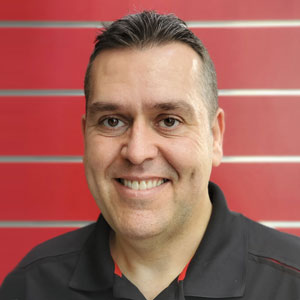 « At Autotech Performance, we make every effort possible to ensure your comfort and safety while you drive your vehicle. »
Denis Cordeiro, owner of Autotech Performance
AUTO MECHANICS EXPERTS – CAA-QUEBEC CERTIFIED
Most systems that make up vehicles today are increasingly complex. It is crucial then that they be assessed and fixed by experienced auto mechanics using cutting-edge technology and tools.
At Autotech Performance, all our technicians are CAA-Quebec certified. They have received top-notch training to be able to identify, assess and carry out all types of auto repairs, whether they are mechanical, electrical or electronic. They also know how to precisely use our equipment and electronic diagnostic tools.
Given that our employees' continuing education is a priority, we provide them with training to update their knowledge and procedures at least once per year. Thus, we make sure that we're always familiar with new technologies and that we can use them when serving our customers. No matter the type of vehicle (traditional or hybrid), we're up to the challenge!
As our goal is to always provide you with flawless service, our technicians are available to explain to you why and how they will carry out a repair, and to tell you how much it will cost. This way, you can make an informed decision.

WHY CHOOSE US?
Highly qualified CAA-certified technicians
Personalized services based on communication and trust
Electronic diagnostic system
Cutting-edge tools and equipment
Auto parts of equal or superior quality to original parts
On the lookout for innovations in auto repair
Your satisfaction is guaranteed!

YOU CAN TRUST US TO INSPECT AND REPAIR
LEARN HOW TO RECOGNIZE THE SIGNS OF POTENTIAL PROBLEMS
As auto mechanics experts, we're happy to share with you some of our knowledge and our advice so that you're able to detect some of the problems your vehicle may have. It's also important for you to know the meaning of the various warning lights that appear on your dashboard. This way, you'll be able to prevent serious issues.
So, you will find in this section's pages a list of signs of potential problems and some useful advice.
TAKE A LOOK AT THE SYSTEMS DECRIBED IN THIS SECTION
Want to find out more about the various systems that make up your vehicle? In this section, we've compiled a great deal of useful information such as how auto systems work and what they're composed of, as well as some advice that will help you optimize your vehicle's performance.
Knowing these systems will also help you better understand the repairs we carry out on your vehicle.
If you have other questions, don't hesitate to contact us.
Whether it's for a general inspection, an unusual problem or a specific repair, Autotech Performance is Montreal's West Island's top garage!