AUTO REPAIRS – Power Steering
Is your steering wheel more difficult to handle? You new tires are already worn out?
THE POWER STEERING SYSTEM IS THE ONE THAT LETS YOU GO WHERE YOU WANT TO GO!
The purpose of the power steering system is to ensure easy and precise handling as you drive your vehicle. Automotive vehicle technology has improved considerably, and our Autotech Performance technicians will make sure that this system continues working at its best.

SIGNS OF POTENTIAL ISSUES RELATED TO THE POWER STEERING SYSTEM
Excessive tire wear
Steering wheel difficult to handle or off-centre
Loss of control during sudden stops
Excessive swerving while changing lanes
Belt squealing
Power steering fluid leaks
Noise during tight turns
Squealing noise at startup
Hard or jerky steering
LEARN MORE ABOUT THE POWER STEERING SYSTEM
THE MAIN COMPONENTS OF THE POWER STEERING SYSTEM
Power steering pump
Power steering fluid
Steering rack
Speed sensor
Steering wheel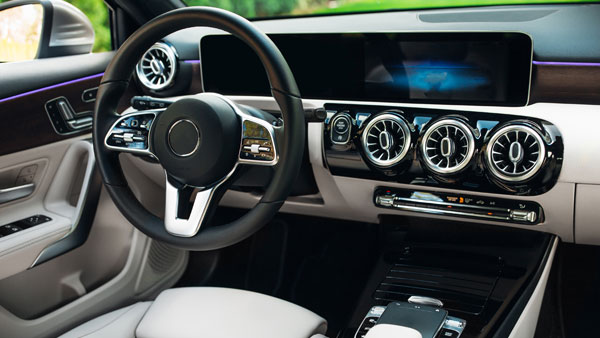 HOW DOES THE POWER STEERING SYSTEM WORK?
Your vehicle's power steering system assists you when you're driving by directing part of the engine's power toward one front wheel or the other.
Most power steering systems rely on a hydraulic device to turn the vehicle's wheels. The power steering pump is a hydraulic pump that is driven by a belt from the engine's main pulley at about twice the engine's speed. This pump circulates highly pressurized power steering fluid toward the steering rack located underneath the vehicle between the front wheels. The power steering fluid is designed to withstand about 1,200 lb of pressure without breaking down or foaming.
The speed sensor is attached to the transmission and senses the vehicle's speed, determining the degree of assistance that the system must provide: as speed increases, assistance decreases, and upon reaching 56 km/h, there is no assistance provided; when speed decreases, the system provides increasing assistance until the vehicle has stopped.
When the steering wheel is turned left or right, the pressurized fluid is directed to that side inside the steering rack to reach the tie rod located at this extremity of the rack.
Your vehicle's power steering system is essential and must be in perfect working order.
Our experts have all the qualifications required to guarantee that your vehicle is safe at all times.