WELCOME TO AUTOTECH PERFORMANCE
We're thrilled to offer our clients personalized and top-quality auto mechanic services since 2003.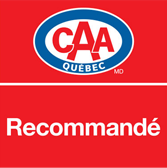 AN AUTO REPAIR GARAGE RECOMMENDED BY CAA QUEBEC
We're proud to tell our clients that we're a CAA Quebec recommended garage.
CAA Quebec assesses our garage's services several times per year, according to the following criteria:
Customer service excellence
Garage cleanliness
Employee qualifications and training
Reputation in the community
Service and repair quality
Tool, equipment and facility compliance
Waste and pollutant disposal according to environmental protection standards.
This is a well-deserved certification because owner Denis Cordeiro has combined steady management and visionary leadership year after year to build Autotech Performance's reputation. Our business is thriving thanks to a multidisciplinary team whose reliability, honesty and expertise are unparalleled.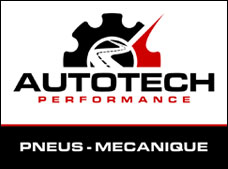 ALL AUTO REPAIR SERVICES UNDER ONE ROOF
As auto repair and preventive maintenance experts, the team at Autotech Performance can perform all mechanical services in one location. Whether you're looking for a simple oil change, an engine diagnostic or a brake tune-up, we'll be happy to serve you with courtesy and professionalism.
Your safety and complete satisfaction are our priority:
We use cutting-edge tools and equipment.
Our auto mechanic technicians take part in our ongoing training program.
The auto parts that we use equal or exceed manufacturers' standards.
And let's not forget that we have the expertise and equipment required to repair most car manufacturers' vehicles.
SALE AND INSTALLATION OF TOP-QUALITY PRODUCTS AND ACCESSORIES
You'll also find here a large selection of leading-brand tires, wheel mags and steel rims and trailer hitches that we can install for you. Because we want to offer you the very best, we've created simple and quick forms that let you make some of your requests online.