TRAILER HITCHES – Sale and Installation
We have been trailer-hitch specialists for over 40 years!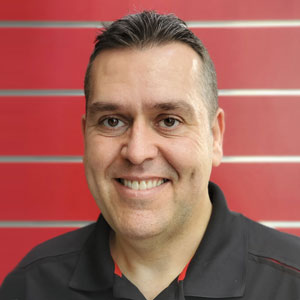 « The right trailer hitch system will take into account your type of vehicle, the type of trailer you use and, of course, your budget. »
Denis Cordeiro, owner of Autotech Performance
LARGE SELECTION OF TRAILER HITCHES, WIRING, FIFT WHEEL HITCHES AND BIKE RACKS
You need a hitch to pull your new camper or tent trailer during your next summer vacation? Or are you looking for a bike rack for your next family outing?
At Autotech Performance, you'll find everything you need to meet your towing system needs and expectations, whether it's for work or leisure.
Our comprehensive inventory includes fifth wheel hitches for all vehicle and trailer types and sizes. We also have a wide selection of wiring and top-quality bike racks.

WHY CHOOSE US?
We sell and install trailer hitches under the same roof, at competitive prices.
Our experienced advisers help you make the right choice.
We have the largest selection of trailer hitches in Montreal's West Island.
We return your call in 24 hours!
YOU CAN TRUST US!
We can help you choose a système de remorquage that will meet your needs. Our comprehensive inventory includes parts (receiver-type hitches, hitch balls, ball mounts, etc.) by well-known brands such as Reese Hitch, Hidden Hitch, Curt, Draw-Tite, for trailers and vehicles of all types and sizes.
SAFE AND EFFECTIVE INSTALLATION
We are proud and delighted to offer you a first-class trailer hitch installation service at our Montreal West Island shop. Rest assured that at our CAA-Quebec certified garage we'll install your trailer hitch safely and in compliance with the law. You can even book your appointment online now!
Are you ready to ask for a price? Save yourself some time and fill in our online form. We'll get in touch with you shortly!