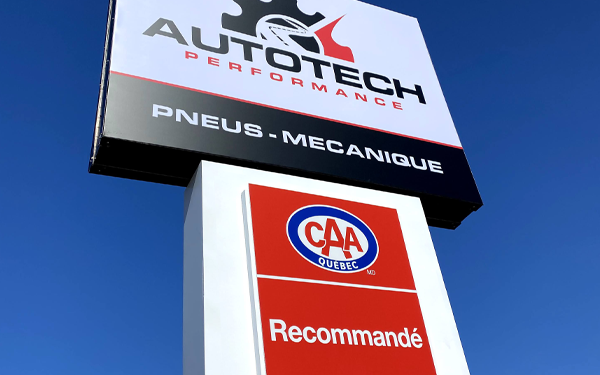 Do you know the different types of mechanic garages? Are you looking for an automotive mechanic garage and unsure of what to choose? Indeed, there are many options, and today, we're going to help you see more clearly. In the following lines, you will learn the main specificities of the different types of mechanic garages in the West Island.
What exactly is an automotive garage?
First of all, let's go back to the definition of an automotive garage. This is what we call vehicle repair shops. They offer all kinds of services, ranging from repairs to occasional maintenance. Sometimes, auto mechanic workshops also handle car bodywork, but these jobs are often reserved for specialized body shops. But that's not all, many garages offer additional services, including tire storage, car sales, fuel delivery, or car storage.
Authorized dealerships, who are they?
If you've ever wondered what the difference is between a regular garage and an authorized dealership, read on. An authorized dealership is a professional who has an exclusive sales license in their region, selling cars from a brand for which they have authorization. But we're talking about garages here…That's normal! Authorized dealerships also technically follow the cars they sell after purchase. It is often said that after purchasing a new car, it's best to go to the dealership for maintenance since the car is often under warranty. At least during the first few years of ownership.
Independent garages, the democratization of mechanics?
Independent means "not attached to a network." Independent mechanics do not hesitate to work hard and offer all kinds of services. Whether you need maintenance, repair, oil changes, or even bodywork services, you'll find what you need. However, we can't help but notice that there are fewer and fewer of them. Today, the majority of so-called "independent" garages are attached to a network and survive thanks to the loyalty of their customers.
Specialized maintenance centers, what are they?
These are garages that primarily deal with new cars. By "new," we mean recently released models. The operations are the same as in other garages. You can have your tires checked, your brakes serviced, your tires replaced, or your air conditioning repaired. These centers generally follow the logic of the manufacturer's warranty for a newly purchased vehicle.
Types of Mechanic Garages: CAA
CAA-Quebec garages, the sure value. It's not just because we're part of it that we say it, but objectively, there is no better alternative than CAA garages. In addition to having staff that meets rigorous standards of excellence, there are nearly 350 garages in Quebec alone. You benefit from discounts on all purchases or maintenance and repair services. You also enjoy extended warranties and eco-friendly practices. Don't hesitate to give us a call to learn more about the benefits we offer!
By choosing a recommended CAA garages like ours, you know you're making the right choice! To book your vehicle's check-up with the West Island experts at Autotech Performance Pierrefonds, schedule a reservation online here.