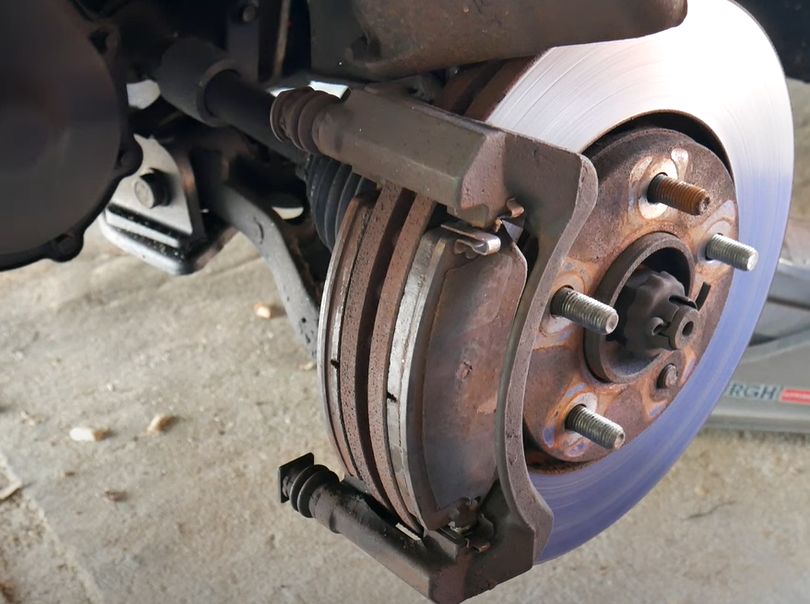 As you know, your car's braking system is made up of several components, mainly brake pads and discs. Like any other part of a vehicle, brake pads and discs wear out as you use them. That's why you need to have them checked and, if necessary, replaced. Changing break pads allows you to enjoy optimal braking in all circumstances.
Changing Brake Pads In the West Island, why  actually?
First of all, you should know that a brake pad has two elements that are integrated into it. They have a steel base and a lining. It is this lining that will tend to wear. This is normal, since the lining serves as a friction material. When the lining becomes too thin, it can no longer brake as effectively as before. It will then be time to change the entire pad… But be careful, we're not telling you to change them when they've become ineffective. On the contrary, don't wait until the last moment to replace them. We don't say this often enough when it comes to security. Rely on your CAA Certified Garage to check your braking system for peace of mind.
When should it be done?
That depends on several factors. For example, if you drive a lot, you'll need to change your brakes more often than someone who drives little. Also, if you're a green driver, you drive more smoothly. Smoother driving means saving on brake pads. Of course, you also have to consider the condition of the road. The worse the road is, the more you have to use your brakes and wear them out.
It is also generally said that after 30,000 km of driving, the pads should be replaced. You can also check the thickness of the lining. If it is only 2 millimeters thick, it is high time to replace them. You may also have a warning light on the dashboard. This will inform you that you need to go to the garage to change your brake pads.
Finally, not everyone knows this, so we'll let you in on a little secret: While it is mandatory changing brake pads, it is not mandatory to change your discs. BUT, if you change your brake discs, you must change your brake pads. It is mandatory! You should also know that the front brake pads wear out faster than the rear ones. Indeed, when braking, the braking is stronger at the front than at the rear.
Signals to observe
Some signals to observe when braking: you notice that you take more distance to brake? Does your brake pedal not feel like it used to? Do your brakes make loud noises when you brake? Or do they get a little too hot when you put them to work? All of these could be signs that it's time to have your brake pads replaced.
For changing brake pads in the west island, a good tip: Rely on a recommended CAA garage and use the specialists. To book your vehicle's check-up with the experts at Autotech Performance Pierrefonds, schedule a reservation online here.