PURCHASING TIRES FOR VEHICLES :
Use our interactive expert system before buying tires!
Let us guide you to make the best tire choice for you!
PIERRE
I am looking for regular tires"
I prefer a smooth and quiet ride
I prefer tires that last a long time
MARIE
I like high performance tires
Strong grip on wet pavement is important to me
Excellent grip on dry pavement is what I'm looking for above all.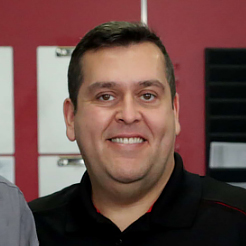 "I often tell my clients, the best tires are those that correspond to your usage, your needs, and your budget!" 
Denis Cordeiro, owner of Autotech Performance Inc.
LARGE SELECTION OF TIRES FOR SALE
At Autotech Performance we have access to a wide range of tires for sale for all budgets. No matter what type of tire you're looking for, you'll find tires that fit your needs. We have among others famous tire manufacturers like, Michelin, Continental, Yokohama, Toyo. We will guide you in your choice taking into account your budget, your tastes, your vehicle and the use you make of it.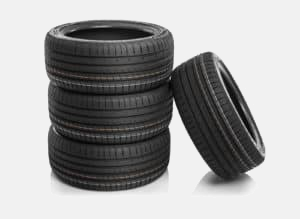 Choosing the right type of tire for your car is critical! Your safety and comfort on the road whatever the season depends on it. Our advisors will guide you in making the right tire choice that matches your performance expectations.
We sell, install and repair tires for all types of cars , vans  and light trucks . Our prices are competitive and we even offer you a tire storage for your off-season tires.
At first glance, all the tires look the same!
They are all black, circular, more or less wide with a track more or less deep according to the manufacturers. However, if we take a closer look, we notice that the main characteristics of each tire are written on its side . Information such as speed code and load capacity index are essential for selecting tires that will perform at or above the original performance of your vehicle. It is by decoding this information that we realize that the tires are not all the same!
Although these descriptive codes are written on all the tires and can guide your choice, the selection remains vast. That's when Autotech Performance can advise you and ensure that your vehicle is "well fitted". Remember that in winter as in summer good tires will keep you in contact with the ground.