A Towing System's Main Components
At Autotech Performance, we sell and install towing systems for all types of vehicles and trailers. We offer a large selection of parts and make sure that your towing system answer your needs and is in conformity with the law.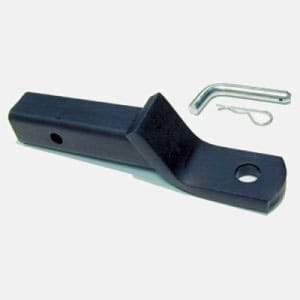 Main Components of a Towing System
Receiver-type Hitch
Fixed Drawbar Hitch
Removable Ball Mount
Hitch Ball / Tow Ball
Trailer Tongue / Trailer Coupling
Wiring System
Braking Controls
Accessories
How does a Towing System work?
In North America, trailer hitches mainly come in two configurations:
A receiver-type hitch is mounted on the rear end of the vehicle's frame and has an opening that accepts a removable ball mount, cargo carrier, hitch mounted bike racks or accessories;
A fixed drawbar hitch is built as one piece and has an integrated ball mount for the trailer ball; it is usually not compatible with aftermarket accessories.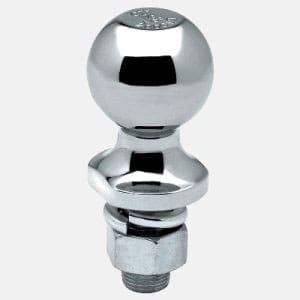 A removable ball mount is a steel bar that fits into the receiver-type hitch. Removable ball mounts are offered with variable rise or drop angles that provide vehicles and trailers of different heights with a leveled towing system. Note that the ball mount must be compatible with the class of the selected hitch.
The trailer tongue (or coupling) slips over the hitch ball (tow ball) which is fastened to the ball mount. Hitch balls come in various sizes depending on the load they carry and the country of operation.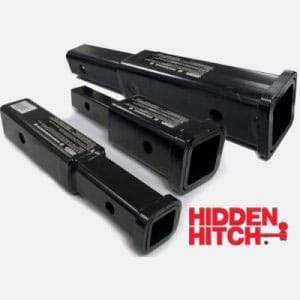 You are also required by law to install proper wiring between your vehicle and your trailer in order to have functional rear lights, turn signals and braking lights on the trailer.
For large trailers and campers, a towing system can also include braking controls that are coupled with the vehicle's braking system in order to assist in handling and securing the trailer's deceleration and stops.
Finally, various accessories that facilitate and secure the task of towing a trailer – such as mirrors, tarpaulin, etc. – can represent useful additions to your towing system.