Over time, the system's coolant breaks down and loses its ability to protect the engine from heat, corrosion and scale.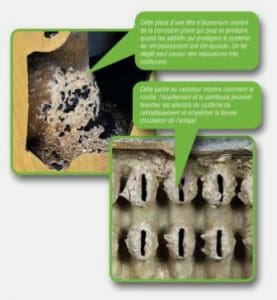 Procedure followed by our technician
The entire cooling system is restored and replenished in four steps:
Power-cleaning of the entire cooling system, including radiator, engine passages and cooler lines
Removal of rust, scale, sludge and used coolant
Installation of new premium coolant and special corrosion inhibitors to condition and provide on-going protection
Verification of cooling system for leaks and proper fluid level
Results
Cooler running engine
Cleared cooling passages extending the engine life
Extended life of water pump, radiator and hoses
Service frequency
This service should be performed every 2 years or 50,000 km (30,000 miles).
BG Lifetime Protection Plan
This service incorporates BG products, equipment and processes specifically designed to achieve premium performance for your vehicle.
When performed as part of a complete maintenance schedule in accordance with terms and conditions detailed in this program, your vehicle is covered under the BG Lifetime Protection Plan – no time limit, no mileage limit!
Find more about the Valvoline Protection Plan.
BG Products, Inc.
©copyright 2006 BG Products, Inc. www.bgprod.com • BG No. 1757