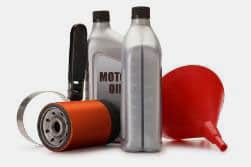 At Autotech Performance, regular maintenance of your motor vehicle is of the utmost importance. We offer a comprehensive preventive maintenance program that will save you a lot of trouble as well as costly repairs. This program guarantees the durability and performance of your vehicle while ensuring safety and peace of mind.
Our program includes several preventive maintenance services that maximize the efficiency of your vehicle, extend the life of the parts and ensure you a safe and enjoyable drive whatever the road or weather conditions.
Take a look at our maintenance services and see what Autotech Performance can do for you. Our technicians are trained and equipped to perform all these services. Satisfaction guaranteed!