Here is a list of practical advice prepared by Autotech Performance technicians in order to help you optimize your vehicle's performance and ensure your comfort and safety on the road.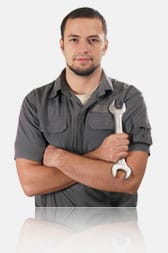 À propos de la transmission
It is important to change your vehicle's transmission fluid at regular mileage or time intervals – as indicated in your owner's manual.  If you use your vehicle to tow a boat or a trailer, you should change the fluid more often. Again, recommended intervals for more demanding uses like towing or off-road driving are provided in most owner's manuals.
About Brakes
The braking system of your vehicle is critical. Indeed, its proper functioning ensures your safety and that of other motorists! As this system is constantly solicited while you drive, the brake pads and drums bear the brunt of the wear. You should have the brake pads and segments of your vehicle checked every 6 months or as soon as you suspect a problem.
You should avoid "riding" the brakes. Constant pressure on the brakes leads to overheating. It is recommended to slow down by applying moderate pressure on the brake pedal and then releasing it in order to cool the brakes.
About the Cooling System
Coolant must be changed every 2 to 3 years, according to the manufacturer's recommendations. To verify the coolant's freezing point you can use an anti-freeze tester available in most auto parts stores.
About the Suspension
At every oil change, you must make sure that your mechanics lubricates the ball joints and any other suspension components – except those components that are sealed from the factory. Ball joints must be checked during your vehicle's safety inspection or at least twice a year.
You should frequently verify your vehicle's shocks or struts for leakage. You must also pay attention to the handling of your car: any change or deterioration is likely to indicate a problem in the suspension system.
About Tires
The pressure in air-filled tires fluctuates with ambient temperature. In winter, the air in your tires contracts and their pressure decreases; conversely, as the air expands in summer heat, tire pressure increases.
It is now possible to inflate tires with nitrogen. Being less sensitive to temperature fluctuations, this gas helps to maintain a stable pressure in your tires and save you from making frequent checks.
About the Summer Vacation Inspection
Before hitting the road for your summer vacation, don't forget to have your vehicle checked to avoid problems associated with driving in hot weather, such as engine overheating.
 Have the charging system, radiator, hoses, water pump and fluid levels verified.
The brakes, tires, headlights and A/C system must also be inspected to ensure your safety and comfort on the road.
Moreover, your mechanic can help you devise and "Automobile First Aid Kit" to bring along on your vacation.
About Summer Driving
On the highway in the summer, it is preferable to roll up the windows and turn on the A/C. At high speed, open windows generate resistance that reduces the engine performance.
In the city, when your vehicle is idling frequently, the air conditioning system uses 20% more fuel: that's the time to roll down the windows!
To reduce your fuel consumption on the highway, set up a cruising speed. Choose 100 km/h instead of 120 km/h and you'll save around 15% on fuel.
About the Battery – Winter verification
According to CAA-Québec, it is important to have the battery of your vehicle checked before winter.
It might be necessary to have it fully recharged mostly if you haven't used your vehicle a lot during recent months.
You must also make sure that there are no leaks or cracks in the casing, that the holder is solid and that the terminals, cover and connections are all clean.